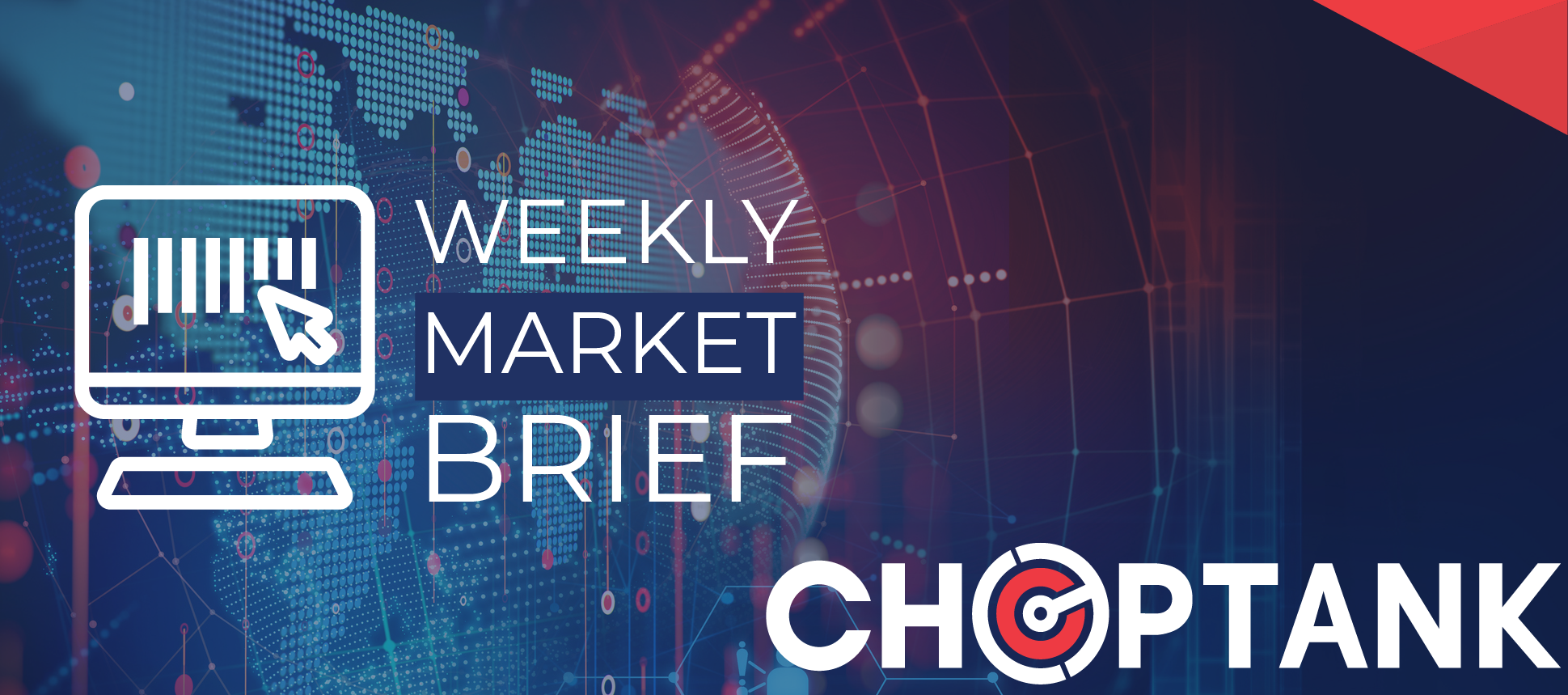 Peak Holiday Season - Round Two
Spot Market to Tighten by Week's End
Dec. 15, 2020
If there is one thing we can say about this year's holiday season it is this: It marks the only time since the beginning of the pandemic that we can look at historical data as a predictive analytic. As Tony Soprano would say about the first three quarters, "Fuggedaboutit!" They were distinct outliers in terms of anything the industry had seen before and unreliable as reference data, but this Thanksgiving and Christmas seem to be following the familiar pattern of years past (although much higher volumes). See graph below.
Weekly market updates help you identify areas where freight capacity is tight as well as areas that are loose and easier to cover. This helps you better understand the market and provides a basis for your pricing.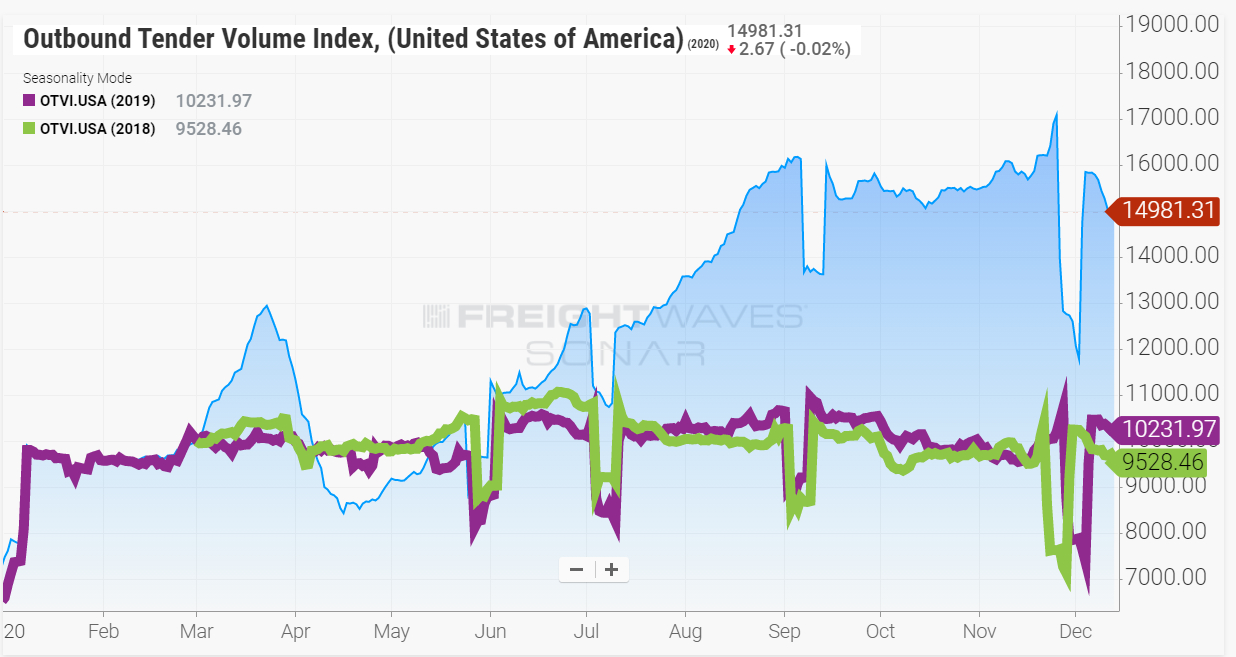 The holiday shipping season is made up of two peaks, one leading up to Thanksgiving and one approaching Christmas. Historically speaking, as we lead up to the pre-Christmas peak, we typically see reefer spot rates rise around December 10 (now past, so we should see this happen soon!) and continue until Christmas. Dry van spot rates lag behind a little, starting to increase around the 15th or 16th of the month (historically speaking). In both cases, we should see these increases by week's end.
Shippers should get as much of their freight on the road as possible in the next few days to avoid higher pricing and extended lead-times.
Who's Got the Power?
The DHL Pricing Power Index gauge dropped by five points last Friday as capacity has loosened over the last several weeks post-Thanksgiving holiday. Carriers still are in a favorable position in negotiations. As capacity tightens over the next ten days this may swing back to the 85 mark.
The pricing power index is a weekly gauge put out by DHL that indicates who has more sway in negotiations when it comes to pricing and freight rates. The farther the needle leans to the left of the gauge, the more power the shipper has in negotiation. The farther to the right, the carrier has the upper hand.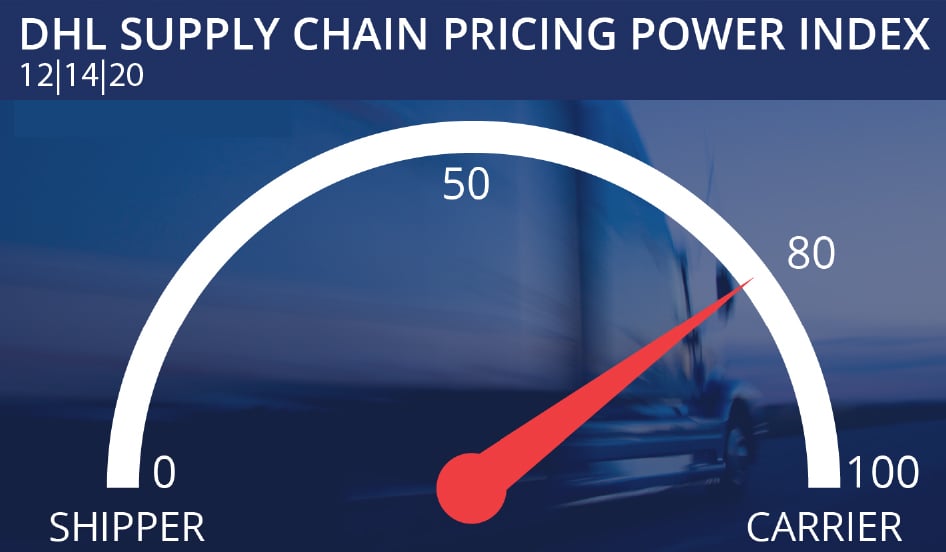 Where the Market is Changing Most
The two graphs below indicate markets that are seeing the strongest increase in volumes and headhaul activity.
NEW! Do you want this information for your specific markets? Just request it here and we will email you the information every Tuesday. (Graphs courtesy of Freightwaves/Sonar)
Strongest Increases in Volume
Boston and Knoxville make the top of the chart in volume increases, which is also effecting Boston's rejection rates. It is interesting to note that there are only two markets shown with "strong" increases, as most areas of the country have experienced some loosening.

Strongest increases in Headhaul Activity
The graph below shows the markets with the strongest increase in headhaul activity. Boston and Knoxville are at the top of the list on both charts, but Pittsburgh and Rockford, IL are also seeing some strong increases on the headhaul front. (Graph courtesy of Freightwaves/Sonar)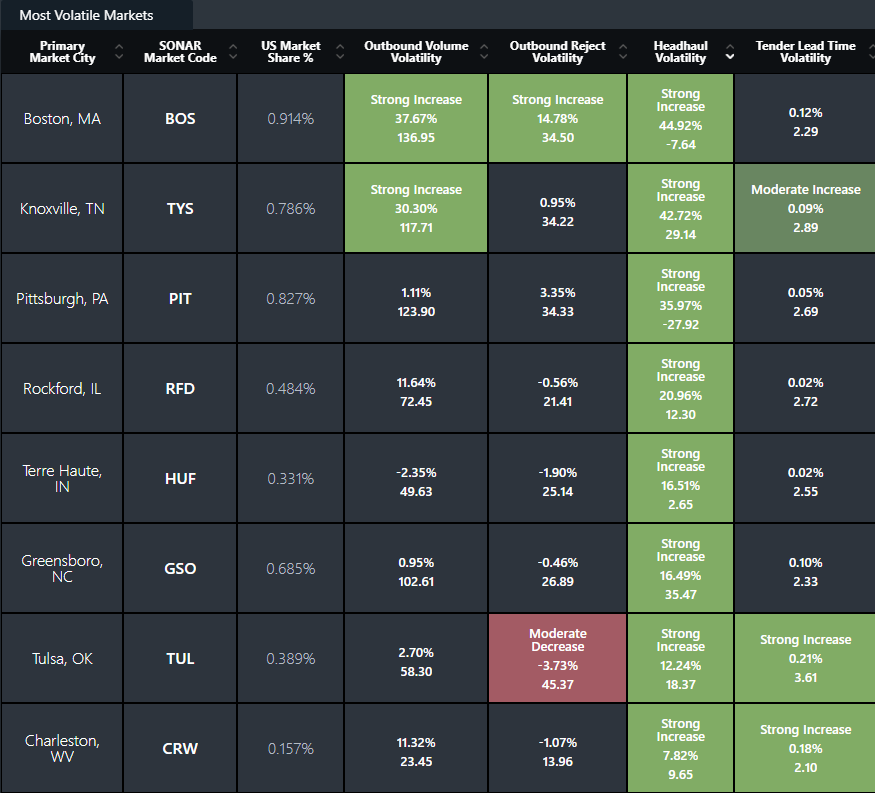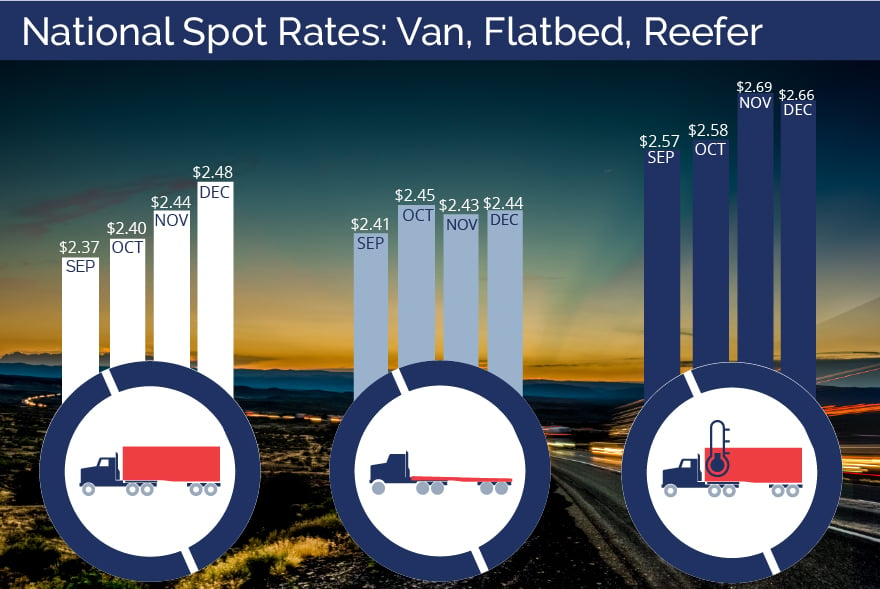 Spot Market Rates & Volume
(Below stats from Dec 7 - Dec 13) Load posts are down on the spot market this week by more than 15%. Most likely a short reprieve since rates and volume are expected to rise in the week and a half as we approach Christmas.
Overall Spot load posts are down 15.5% w/w, but down -13.2% m/m
Dry van: Load-to-truck ratio is down -35.4% w/w, up 3.8% m/m and up 98.6% from 2019.
Dry Van Spot Rates: Rates are up 0.1% w/w, up 1.7% m/m, and up 33.4% y/y
Reefer: Load-to-Truck ratio is down -38.8% w/w, up 8.0% m/m, and up 86.6% y/y.
Reefer Spot Rates: Rates are down -2.1% w/w, up 4.3% m/m, and up 23.3% y/y.
Fuel prices have risen by 1.0% w//w. (Information courtesy of DAT Trendlines)
National Outbound Volumes & Rejection Rates
Reefer volumes and rejection rates on the contract market have declined over the last few weeks. This lull won't last long, however, as there are indications there will be one last push before the holidays. There is also incoming cargo waiting to enter the West Coast ports which most likely will keep volumes from plummeting after the holiday. Rejection rates have also temporarily decreased. Note the significant difference between rejection rates over the last two years compared to this year (orange line is 2018, green is 2019, and blue is 2020). (Graph courtesy of Freightwaves/Sonar)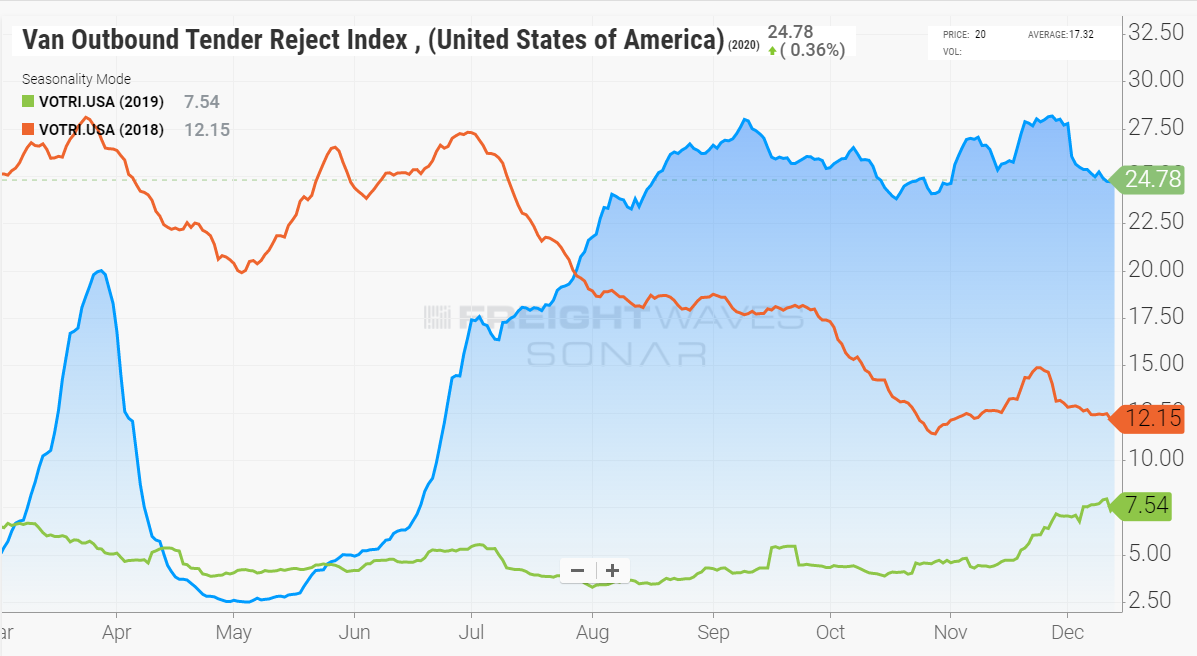 Consumer Spending Back Up This Week
The chart below from Bank of America illustrates a rebound in consumer spending this week with last-minute holiday shopping online and in-stores. Note: This is only a snapshot of America's spending and shows Bank of America credit card data only. (Graph courtesy of Bank of America)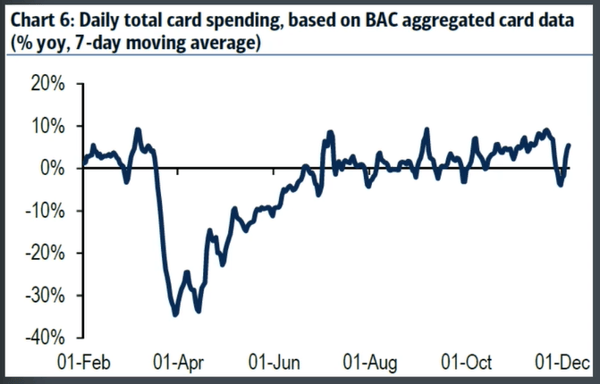 Capacity This Week
The maps below show capacity across the United States. The dark red and pink areas (hot spots!) indicate areas that capacity is tightening. The top map displays dry van capacity and the bottom map, reefer. Rates in the darker red areas typically will be higher than in blue areas.
Van capacity has loosened in many areas and most of the hot spots are east of the Mississippi. It is still extremely tight, however, in a couple of Texas markets, Illinois, Indiana, Pennsylvania, Maryland, Delaware and some southern states.
Reefer capacity shortages have also diminished some since last week, but areas like Idaho, Colorado, Kansas, Louisiana, Arkansas and Georgia are experiencing some tight markets.
(Maps courtesy of DAT Market Conditions)


Have a Question? Ask one of our Experts
Do you have specific questions about the freight market in your area? Don't hesitate to ask us. Your sales representative or a member of our professional logistics team is ready to help, so give us a call! 800.568.2240.