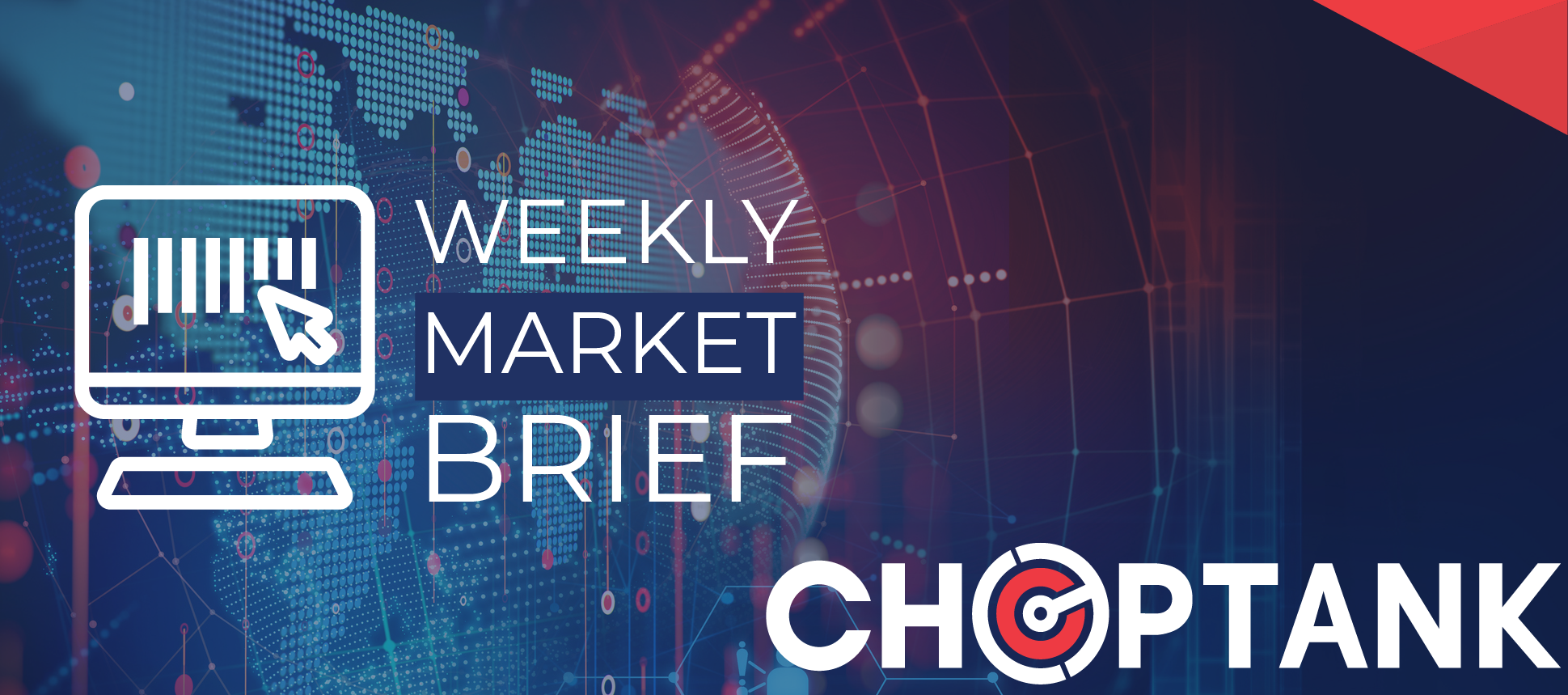 Election Day 2020
As Unpredictable as This Year's
Freight Market -
Nov 3, 2020
It is election day, and supply chain professionals are casting their votes for the candidate they think will have the most positive impact on issues affecting our industry such as trade, infrastructure, taxes, deregulation, employment and the economy. Just like the freight market this year, the election outcome is hard to predict.
On the pandemic front, several pharmaceutical companies are claiming a COVID-19 vaccine is not too far off, but the challenge will be distributing five billion vaccines worldwide when it does become available. The medicine will have to be transported by refrigerated truck, and that could trigger a whole new level of capacity disruption. Watch the video Distributing the COVID Vaccine: The Greatest Logistics Challenge Eve.
But for now, the current truck shortage has kept rates high and lead times longer than usual. The fact remains there is not enough capacity to handle the explosive consumer demand. Retailers are keeping larger quantities of inventory on hand so that the e-commerce wheel can keep turning, using fulfillment centers to deliver to customers more rapidly. The influx of inventory is keeping the ports busy too, as you can see in the graph below.
Weekly market updates help you identify areas where freight capacity is tight as well as areas that are loose and easier to cover. This helps you better understand the market and provides a basis for your pricing.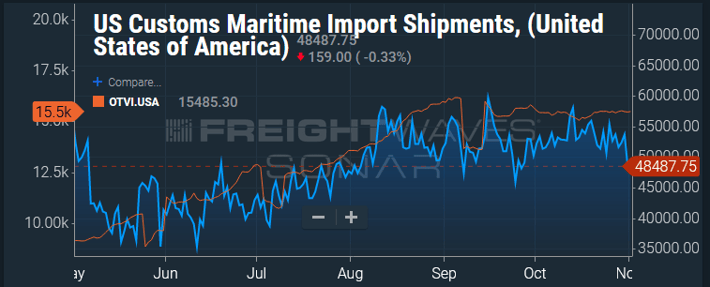 Maritime Imports
The graph above shows the similarities between U.S. customs maritime import shipments and truckload outbound tender volumes over the last six months. The blue line indicates imports, and the orange shows the outbound tender volumes that are mirroring one another closely. This may be an indication that volumes will remain heavy past the holiday peak season and well into 2021.