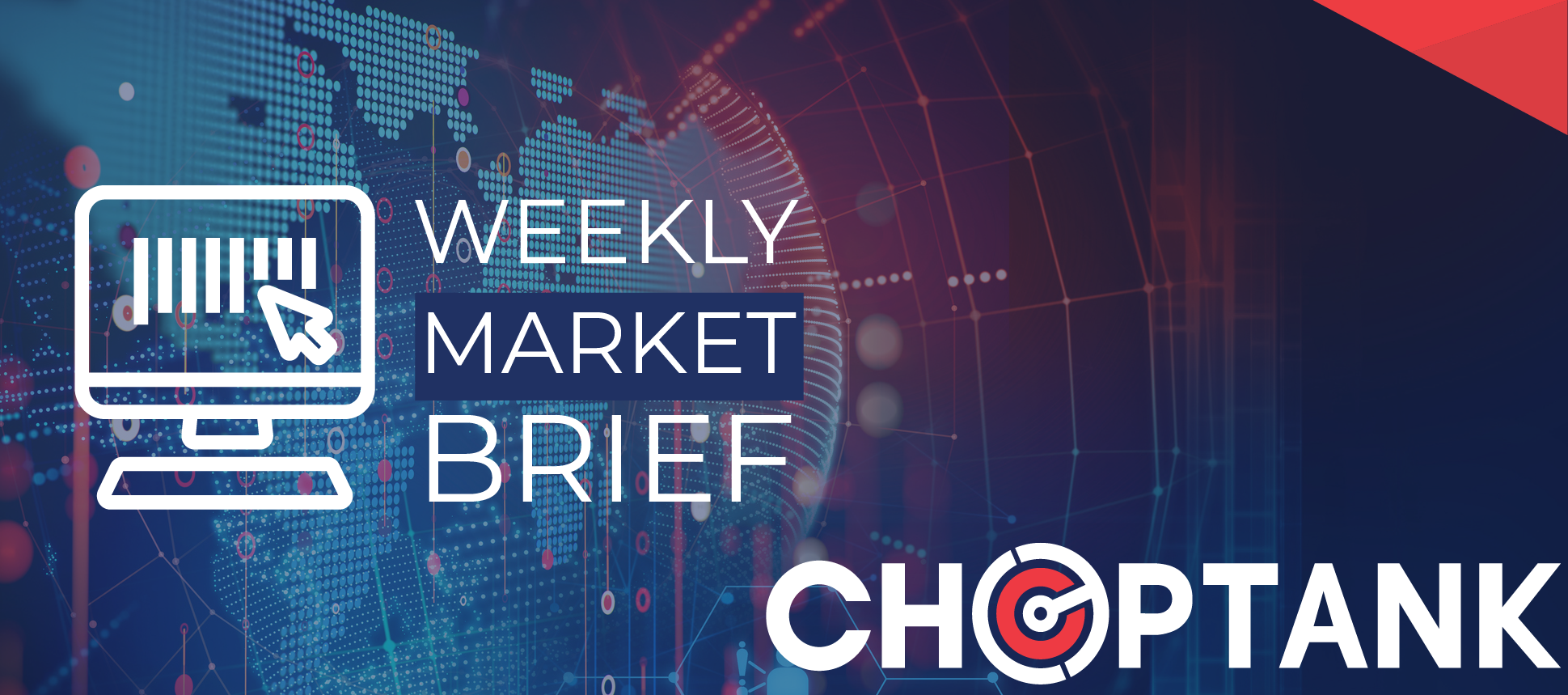 The Seasons are Changing:
Is the Market?
Sept 15, 2020
There are rumblings that the market may be turning towards a slight correction. On Friday we saw the first dip in tender rejection rates in weeks, but hold on, other indicators contradict that notion.
With an election year and the possibility of another stimulus check, it is anybody's guess. Over the last several weeks, a lot of volume has come out of the West Coast, with carriers flocking to the best rates, leaving the East Coast suddenly high and dry. Tender rejections in California, Nevada and Arizona have flattened some while the Northeast is suffering from extremely tight capacity. Virginia to Maine had the highest rejection rates in the U.S. on Friday at 27%. Carriers, come back!
Imports played a large role in outbound tender volumes this summer. We should keep an eye on what's coming into the ports over the next month and a half to see if the market has already hit peak volumes as previously predicted or if there is more on its way.
Reefer rates are extremely high in some areas across the country and capacity is tighter that it was during the panic-buying in Mid-March. Reefer tenders are being rejected by carriers and 3PLs at 38%, according to Freightwaves. As an example, Monday's Lane Watch reported, "Heavy reefer freight volumes pushed the all-in rate per mile up to $5.46 on the Elkridge, Maryland to Hartford, Connecticut."
Weekly market updates help you identify areas where freight capacity is tight as well as areas that are loose and easier to cover. This helps you better understand the market and provides a basis for your pricing.
Spot Market Rates & Volume
The graphic below shows a weekly view of the month-to-date national average spot rates from DAT from August 24 through August 30, 2020.
Overall Spot load posts are down 14.6% w/w , but still up 9.8% m/m
Dry van: Load-to-truck ratio is down 8.5% w/w, up 20.8% m/m and 135.4% from 2019.
Dry Van Spot Rates: Rates are up 2.4% w/w, up 8.9% m/m, and up 22.2% y/y
Reefer: Load-to-Truck ratio is down 6.8% w/w, up 26.4% m/m, and up 108.3% y/y.
Reefer Spot Rates: Rates are up by 1.5% w/w, up 6.1% m/m, and up 13.9% y/y.
Fuel prices have declined slightly at 0.2%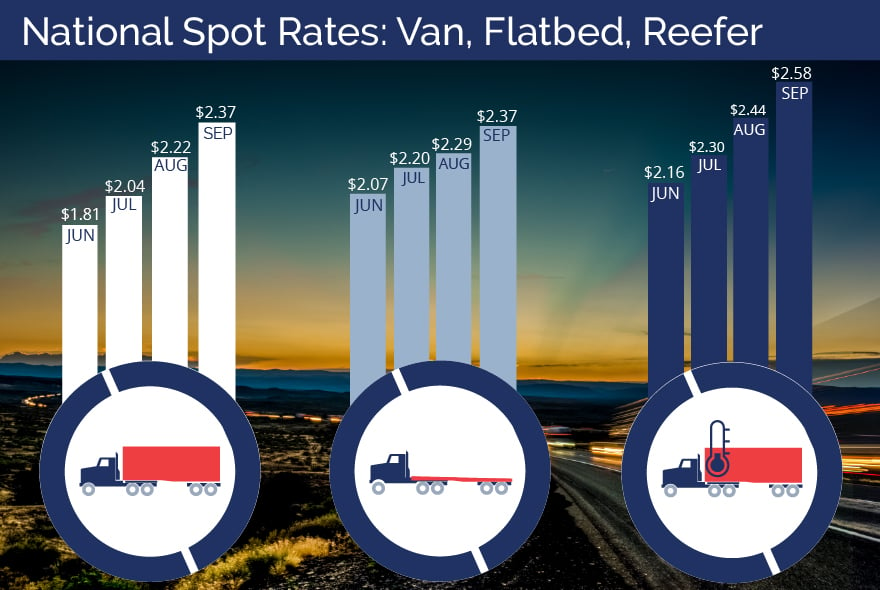 Who's Got the Power?
Once again, no changes to the pricing power index. It remains at 85 points; the same as the last few weeks. That means carriers are still in a very strong position for negotiations and rates are expected to remain higher than normal, although as mentioned above, there are some pockets of the country where capacity has loosened and rates have come down.
The pricing power index is a weekly gauge of who has more sway in negotiations when it comes to pricing and freight rates. The farther the needle leans to the left of the gauge, the more power the shipper has in negotiation. The farther to the right, the carrier has the upper hand.
Contract Market - Outbound Tender Volume & Rejection Rates
We are still getting reports that more than a quarter of all truckload shipments being rejected. Reefer rejection rates, although still very high, took a slight dip from last week, now at 27.21 for dry vans. (See graphs below)
Markets with largest increases in rejections:
Springfield, MA 4.45%
Boston, MA 8.65%
Richmond, VA 6.30%
Norfolk, VA 6.14%
Markets with strongest volume declines:
Columbus, OH 19.58%
Ontario, CA 17.84%
Dallas, TX 15.88%
Atlanta, GA 17.20%
Outbound tender rejections
The graphs below show activity for outbound tender volumes over six months in the United States compared to 2019. The outbound rejection rates chart has a blue line showing vans and the green line shows reefers and is a one-month view. The data is compiled from the heaviest shippers in the contract market.
(Graphs below courtesy of Sonar/Freightwaves)


Capacity This Week
Dark red areas (hot spots!) on the map show where capacity is tightening. Rates in these areas will be higher than in blue areas of the map where capacity is loose. As an example, reefer freight was experiencing its heaviest volumes on Monday in Pennsylvania, New Jersey, New York and again in Southern California.
Dry van capacity on Monday has shifted to the East Coast in areas such as Virginia, Atlanta and Maryland. Southern California is still seeing some tight markets but the state as a whole has dialed back some on activity.
Note: Top Map is reefer capacity, bottom map is dry van. (Maps courtesy of DAT Market Conditions)