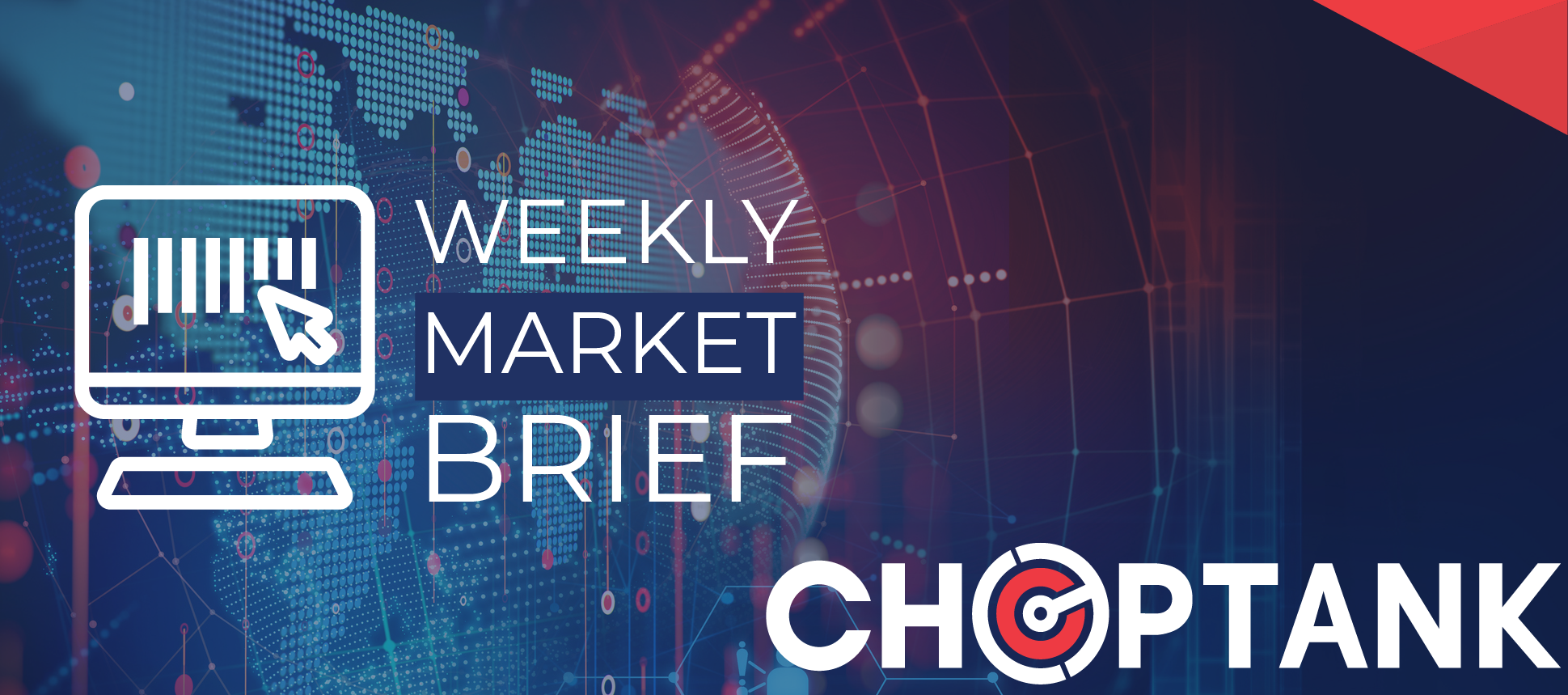 Weekly Market Brief
July 21, 2020
Now that DOT week is behind us and some produce areas are slowing down, capacity has loosened up. We are still experiencing heavy volume pockets around the country, such as California, (Los Angeles and Fresno in particular) and Texas,(Houston and Ft. Worth), while other places like Jacksonville, Florida and Savannah, GA are showing strong volume decreases.
One of the factors we watch to evaluate the freight market is the manufacturing sector. A recent Empire State Manufacturing Index survey shows that New York and Pennsylvania manufacturers have seen positive numbers for the first time since the start of the pandemic. (See graph below). Although it is not necessarily indicative of the whole country, it is a bit of good news in an uncertain economy.
Weekly market updates help you identify areas where freight capacity is tight as well as areas that are loose and easier to cover. This helps you better understand the market and provides a basis for your pricing.
Empire State Manufacturing Index Survey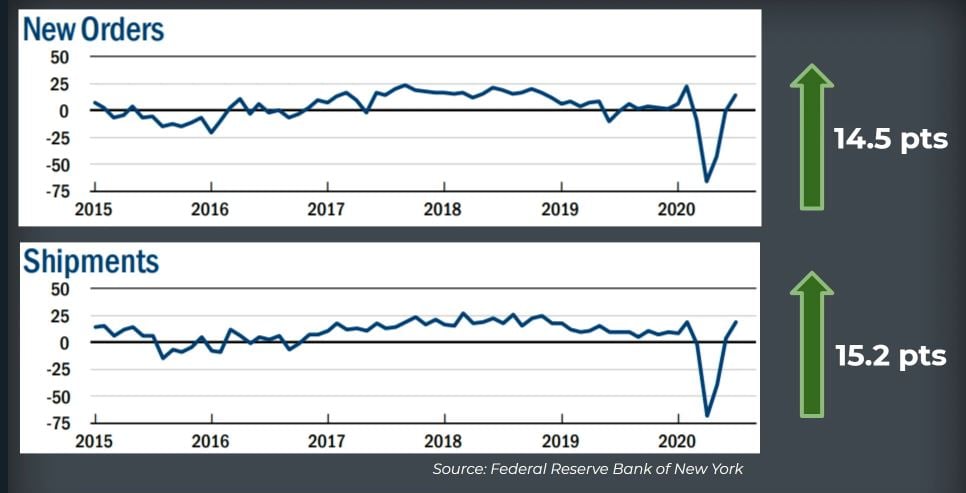 Spot Market Rates & Volume
Below is a graph showing a weekly view of the month-to-date national average spot rates from DAT.
Spot load posts (July 13-19) are up in 22.5% from this week last year, but down 1.5% from the previous week. The big news here is that May 2020 to June 2020 posts reveal a significant increase of 82%.
---
Date Range: July 13 -19 versus July 6 - 12
Dry Van: Load-to-Truck ratio was down 4.9% from the week prior
Dry Van Spot Rates: surprisingly, rates are up 4% from the prior week
Reefer: Load-to-truck ratio is 1.3% down from the prior week
Reefer Spot Rates: Rates are up by 2.3% from the prior week
There were no changes in fuel prices between the week of July 6 and the week of July 13.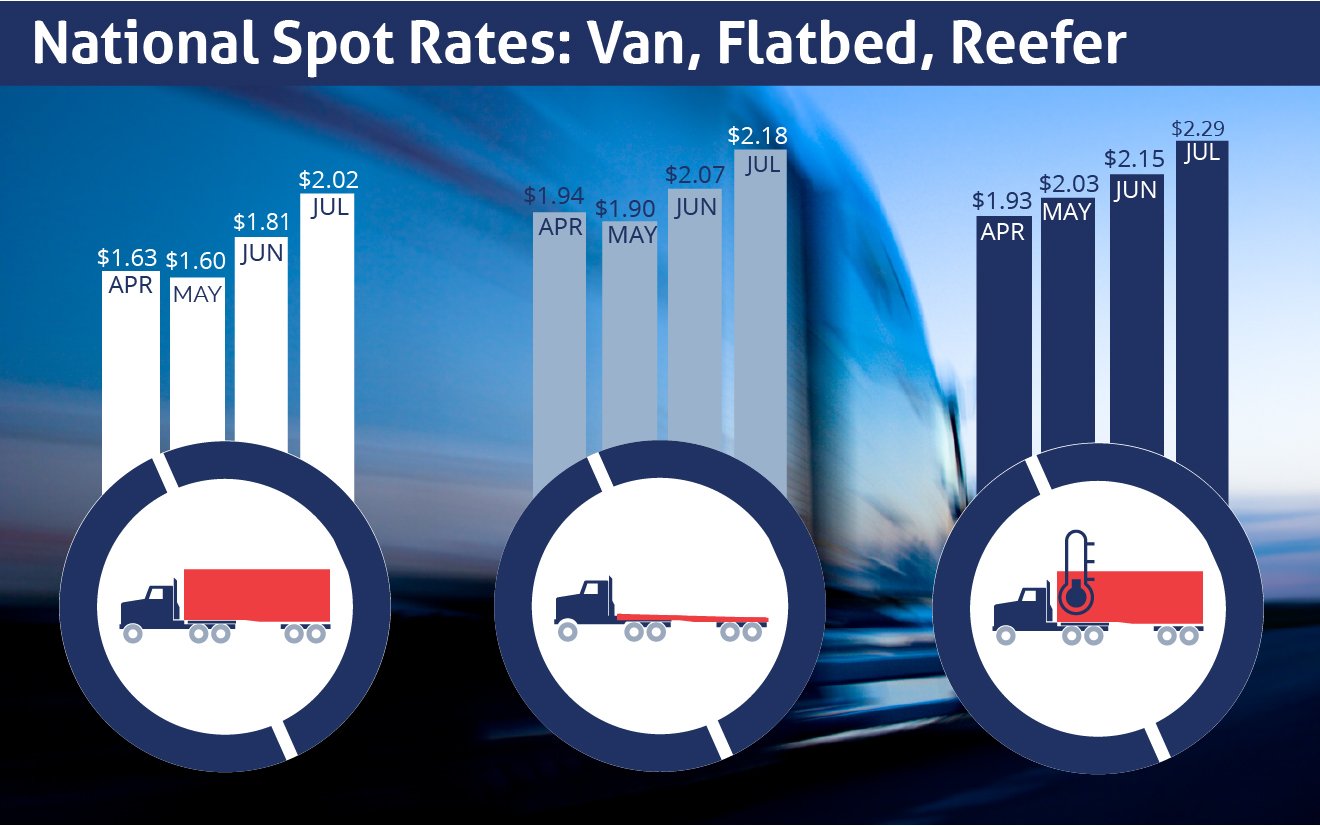 Who's Got the Power?
The pricing power index is a weekly gauge of who has more sway in negotiations when it comes to pricing and freight rates. The farther the needle leans to the left of the gauge, the more power the shipper has in negotiation. The farther to the right, the carrier has the upper hand. The image below shows the most recent pricing power gauge from July 17, 2020 and as you can see, it has pushed another 10 points toward the carrier side compared to the week before.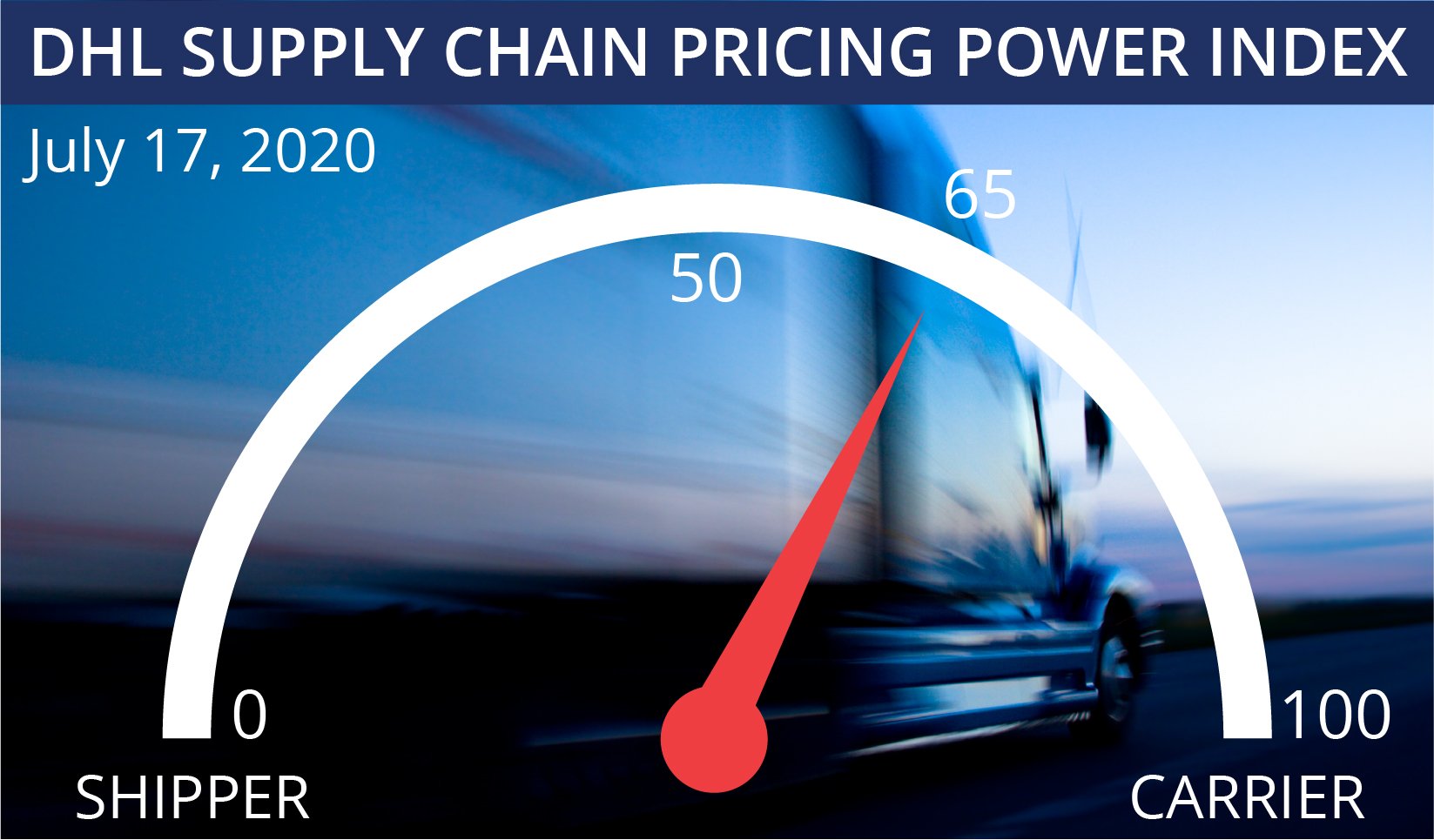 Outbound Tender Volume & Rejection Rates
The graph below shows the last six months of outbound tender volume and rejection rates for the United States. The data is compiled from the heaviest shippers in the contract market.The blue line indicates 2020, the green 2019, and the orange 2018. There continues to be an ample supply of freight in the marketplace,15 to 20 percent higher year-over-year on the contract side. Outbound tender rejection rates are holding steady, similar to where they were last week, but slightly higher at 16.56.
(Graphs below courtesy of Sonar/Freightwaves)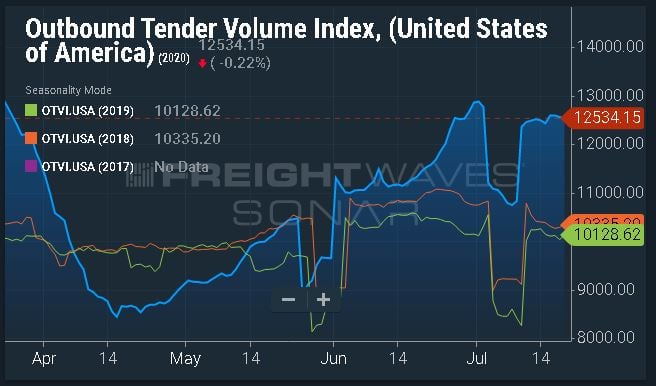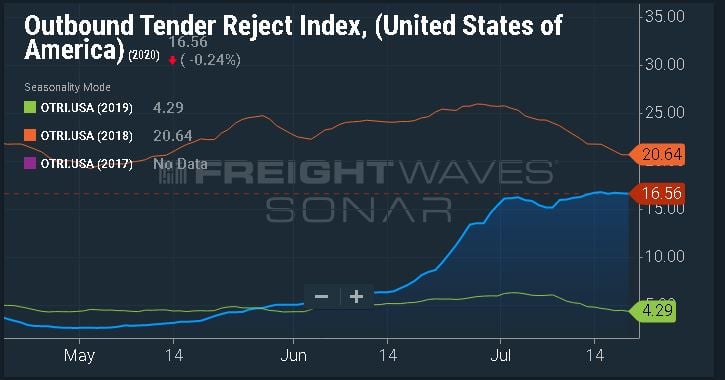 Capacity This Week
Dark red areas (hot spots!) on the map show where capacity is tightening. Rates in these areas will be higher than in blue areas of the map where capacity is loose. As an example, reefer freight is still tightening notably along the East Coast as produce works its way north. The dry van market is seeing heavier capacity restraints in many areas of the West and Southwest which is putting upward pressure on rates in those areas.
Note: Top Map is reefer capacity, bottom map is dry van. (Maps courtesy of DAT.)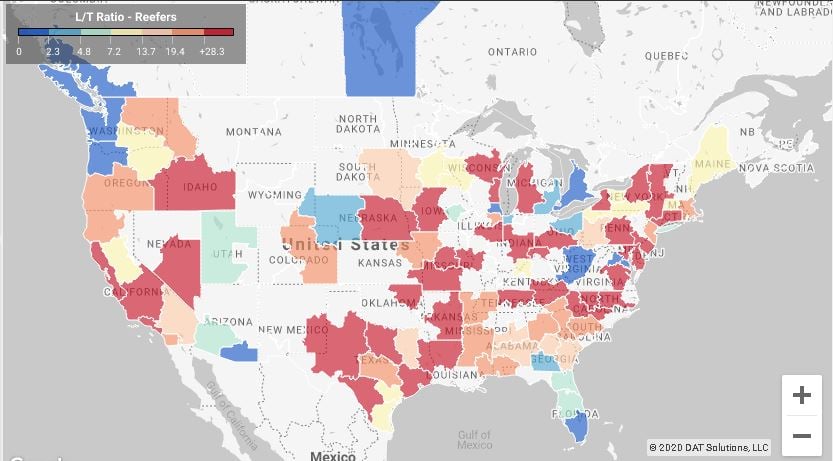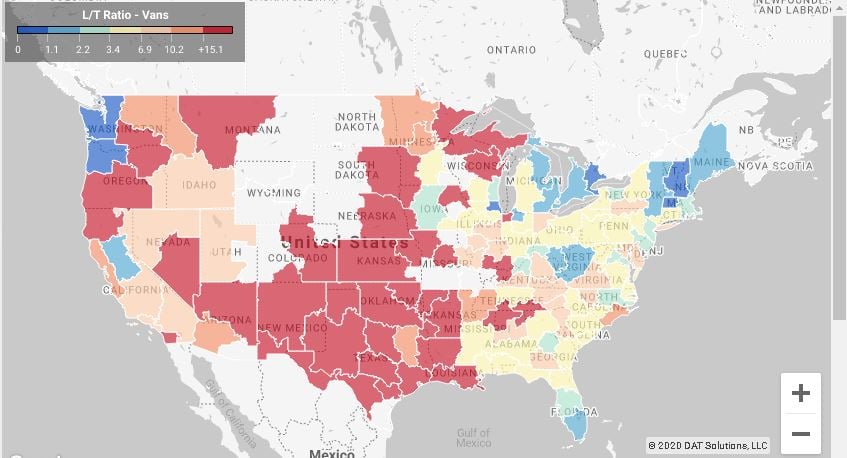 Produce Market Updates
It is an unpredictable market with new COVID-19 spikes in prime produce shipping states, but this is what we are seeing this week.
Arkansas, Georgia, North Carolina: Shipping volume out of these southern states has significantly slowed.
Northern Alabama, East Tennessee, Eastern Maryland: Volumes are starting to heat up and expected to continue this week and next.
Midwest: We expect to see the Midwest produce volumes starting soon.
California: Big spike in rates as melons and grapes are still shipping out this week.
Texas: Still strong carrier demand this week, especially Houston and Ft. Worth areas.
Book ahead and save!