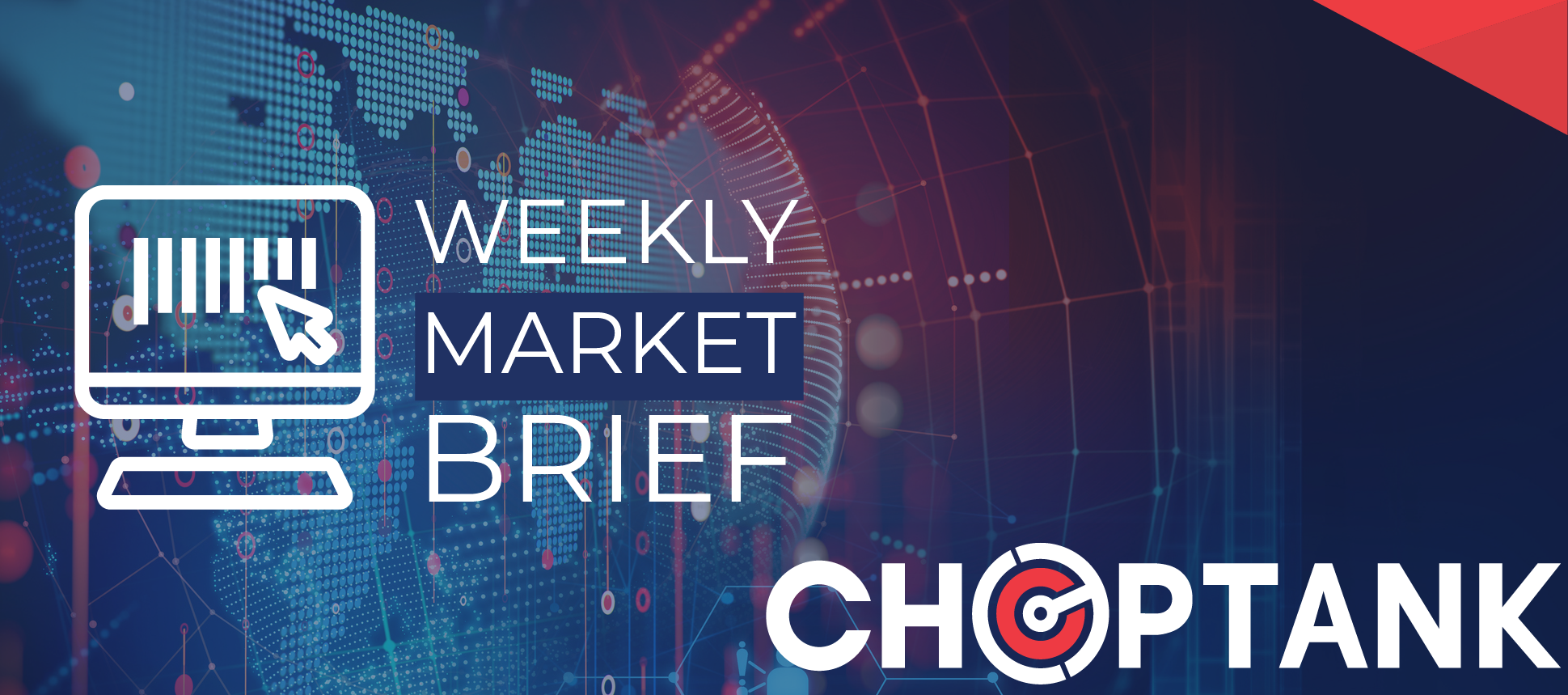 Weekly Market Brief
July 14, 2020
63,200 individuals in the United States tested positive for COVID-19 in a single day just last Thursday. That is a record. Since the rise in infections are mostly in southern states such as Texas, Georgia, Arizona, and Florida, panic-buying is returning and capacity is tightening in these areas. Adding even more stress to the market is this week's arrival of the annual DOT road inspections.
Weekly market updates help you identify areas where freight capacity is tight as well as areas that are loose and easier to cover. This helps you better understand the market and provides a basis for your pricing.
Who's Got the Power?
The pricing power index is a weekly gauge of who has more sway in negotiations when it comes to pricing and freight rates. The farther the needle leans to the left of the gauge, the more power the shipper has in negotiation. The farther to the right, the carrier has the upper hand. The images below shows July 10, 2020 and as you can see, it is still leaning toward the carrier side.
Outbound Tender Volume & Rejection Rates
The graph below shows the last six months of outbound tender volume and rejection rates for the United States. The data is compiled from the heaviest shippers in the contract market.The blue line indicates 2020, the green 2019, and the orange 2018. It is interesting to note the dip in July 4th holiday freight volume compared to other years. Although there is a notable decrease, it is much higher than the last two years. There is still a lot of freight in the marketplace. Outbound tender rejection rates are holding steady, similar to where they were last week, at 16.21.
(Graphs below courtesy of Sonar/Freightwaves)
Sign Up to Receive the
WEEKLY MARKET BRIEF
Spot Market Rates & Volume
Below is a graph showing a weekly view of the month-to-date national average spot rates from DAT. Spot volumes are up in 25% from last week, with more load posts than truck posts. Rates are up in these tight capacity areas. It is important to note that even though rates have dipped from 2019 YTD, they are trending back upward, reconfirming the change in the pricing power index gauge up at the top of this market brief.
Dry Van: Volumes are up 12.7% from this week last year and 84% from last month!
Dry Van: Rates are down 4.3% from this week last year but are up 13.3% from last month.
Reefer: Volumes are up 7.3% from this week last year, and up 79.1% from last month!
Reefer: Rates are down by 4.8% from this week last year and are up 6.2% from last month.
Capacity This Week
Dark red areas (hot spots!) on the map show where capacity is tightening. Rates in these areas will be higher than in blue areas of the map where capacity is loose. As an example, reefer freight is tightening notably along the East Coast as produce works its way north. The dry van market is seeing heavier capacity restraints in many areas of the West and Northwest which is putting upward pressure on rates.
Note: Top Map is reefer capacity, bottom map is dry van. (Maps courtesy of DAT.)
Rates This Week
Increased volume due to retail markets gearing up for back-to-school supplies and southern states with rising COVID-19 cases have added upward pressure on spot rates.
Produce Market Updates
It is an unpredictable market with new COVID-19 spikes in prime produce shipping states, but this is what we are seeing this week.
Georgia: Shipping volume out of south Georgia has significantly slowed.
Tennessee: The Eastern part of the state along with the Delmarva Peninsula should start ramping up this week and next.
California: Melons and grapes shipping out this week and next. Produce is available but will demand be there to keeps things moving?
Texas: Threat of a strike could jeopardize the market, reducing volume and increasing carrier capacity.
Northwest: End of last week, volumes were crazy high and capacity very tight. This could continue this week before slowing down the following week.
Washington: Freight markets should start to decline. Watch for possible good deals on rates next week
Arizona: Melons have shifted to California. Available truck capacity is picking up.
Book ahead and save!