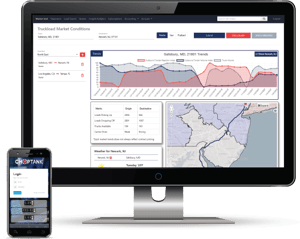 Ship with Choptank and have the most powerful technology in the industry at your fingertips with each and every load you ship.
ORBIT TI® is Choptank's custom-built, proprietary software platform (desktop and mobile) that gives shippers the ability to be more efficient with the power of real-time market intelligence. It provides information, analytics and insights into shippers' daily logistics like never before.
Check out our benefits guide for more details: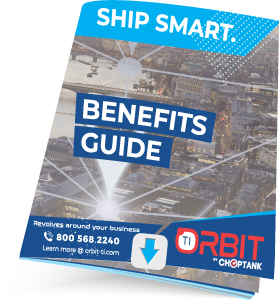 A FEW HIGHLIGHTS:
Track shipments for 100% visibility
Learn real-time market conditions
View and download shipping documents
Up-to-date analytics and insights on your freight
Receive shipment alerts and reporting
Analyze your freight and optimize your trailer utilization using our A.I.
Identify pain points in your supply-chain using our proprietary algorithms!
"As a seasonal shipper, the ability to view pickup information prior to loading was something we found particularly valuable. The visibility really helps me be more proactive when tracking loads instead of reactive. We have a large volume of time-sensitive loads to ship in a short amount of time, many with early am appointments. Instead of having to make check calls on each of these loads, having one place to see if they are on track is a huge time-saver." - Andrew P., Logistics Manager
---