Refrigerated Shipping: Myths vs. Facts
On-Demand Expert Panel Discussion

Learn the top THREE mistakes to avoid when transporting cold freight!
Did you know that a recent study determined that supply chains cause 40% of food waste in North America? That is a tremendous amount of spoiled product. The fact is, most of that loss can be avoided.
Watch the webinar to learn:
The most common shipper mistakes that result in cold shipping freight claims
The little-known role humidity plays in refrigerated cargo
The value of checklists, SOPs and stringent protocols
How proper ventilation can save you from a rotten mess
Meet our Expert Panel
DOUG THURSTON
Vice President of Sales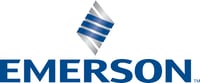 Doug has worked in the cold chain in various roles for a number of companies for the past 37 years. Doug was a Procurement Manager for Albertsons companies and worked in Boise, Reno, Phoenix, Dallas, Houston, and Tulsa for 21 years in various procurement and quality assurance roles.
Additionally, Doug was the Director of Sales for Bolthouse Farms, the largest fresh carrot and juice shipper in the world for 5 years and has worked in his current role for the past 12 years. Doug and his team work closely with US shippers, processors, carrier, food service providers, restaurant chains, and grocery retailers to improve their cold chain practices.
---
JEFFREY K. BRECHT, Ph.D.
Postharvest Physiologist, Horticultural Sciences Department

Dr. Brecht and his colleagues work closely with companies involved in the distribution and selling of perishable foods to conduct multidisciplinary research and, through his interactions with commodity associations, packers, shippers, distributors, importers, exporters, processors and retailers he extends information regarding advances in perishable food handling.
Dr. Jeffrey K. Brecht received his B.A. in Biology from Whittier College (1979) and Ph.D. in Plant Physiology from the University of California, Davis (1984). He has been on the faculty of the University of Florida since 1984, where he is currently a Professor of Postharvest Plant Physiology. His research program involves studies of harvesting, handling, storage, transport, and the physiological and metabolic processes related to the development, maturation and senescence of horticultural crops. He also shares statewide postharvest extension responsibilities and co-teaches a beginning graduate level course, "Principles of Postharvest Horticulture." Dr. Brecht has been involved in international postharvest research and extension projects in Central and South America, Asia and Africa. He has authored over 500 technical publications including 180 refereed journal papers. He was named a University of Florida Research Foundation Professor in 2002, a Fellow of the American Society for Horticultural Science in 2006, and an Honorary Member of the Florida State Horticultural Society in 2014.
---
GREG BLADES
General Manager

Greg has been involved in the cold supply chain for 21 years working with Thermo King Corporate. He served as a district manager in Philadelphia for seven years. He currently oversees the Chesapeake region of Maryland, Delaware and Virginia, and is an expert on refrigeration units, auditing, servicing, and customer service.
---
JAMES LEE
Vice President, Brokerage Services and Legal Affairs

James will be the webinar's moderator and currently oversees all aspects of Choptank's legal department, providing regulatory, compliance and back-office support. He regularly participates as a speaker and panelist with the Transportation Intermediaries Association, as well as various other organizations.
He began his career in produce and transportation with Del Monte Banana Company (now known as Del Monte Fresh). Before Choptank, James was Vice President, Legal Affairs for Cargo-Master, Inc. (later known as Greatwide Brokerage Services). With over 40 years of experience in both produce and transportation, James is also proficient in Perishable Agricultural Commodities Act law. He is a member of the Transportation & Logistics Council, University of South Alabama Alumni Association, Produce Marketing Association, and the United Fresh Fruit & Vegetable Association.