Stay on top of the Freight Market
Sign up and
make more informed supply chain decisions.
The market changes daily and as a shipper, you need to how changes in rates and capacity can affect your bottom line. Our Weekly Market Brief emails include:
Market Trends and Hot Lanes
Know when the pricing power swings your way
Seasonal Upticks to Affect Your Shipping
Relevant News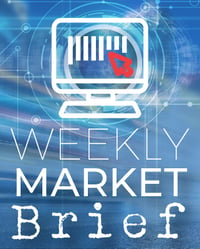 Read the latest Market Brief.